You are currently browsing the monthly archive for November 2015.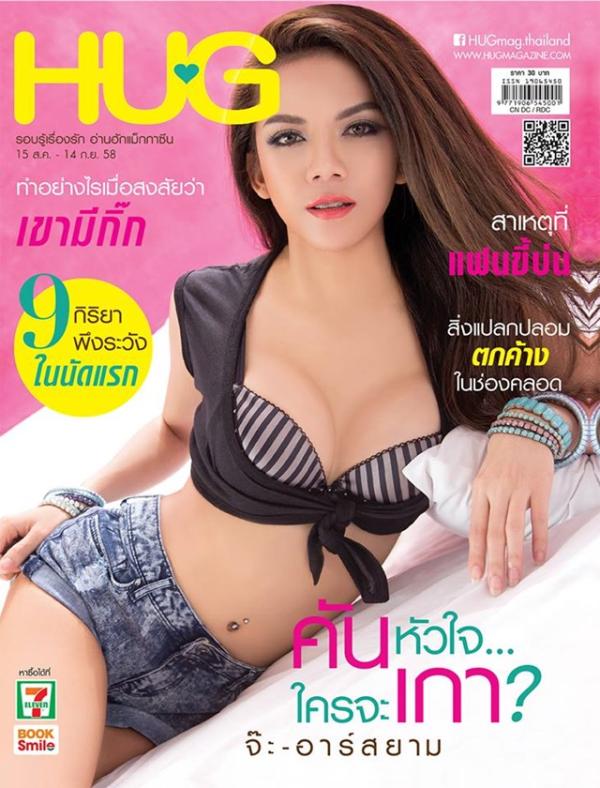 Thai singer Jaja Nong Panee (น ง ผ ณี มหาดไทย) raises this month for the magazine HUG his country.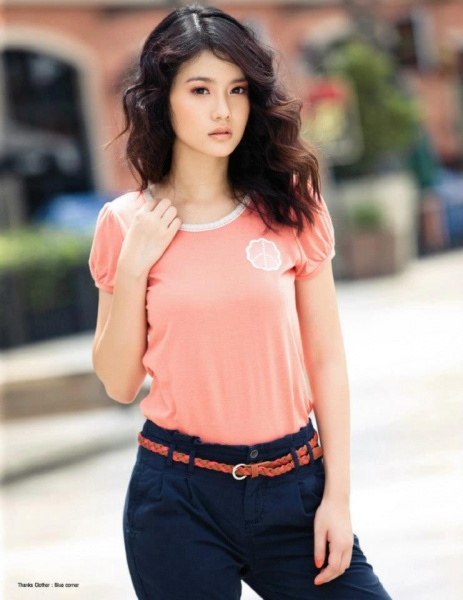 Chanidapa Pongsilpipat, ( born July 15, 1988) in Thailand, is a Thai actress, model and presenter. She is best known for her role in the 2007 film, The Love of Siam as Donut. Now she is with Channel 3 and has starred in many TV series with the TV channel since 2013. Her nickname is Best. Her other nickname known by Chinese fans is Xiaobu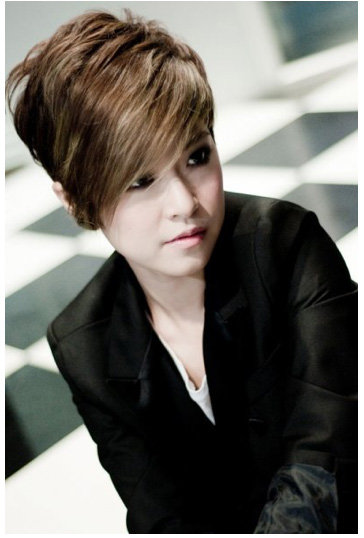 Yanin "Jeeja" Vismitananda (Thai: ญาณิน "จีจ้า" วิสมิตะนันทน์; rtgs: Yanin "Chicha" Wisamittanan), née Nicharee Vismitananda (Thai: ณิชชารีย์ วิสมิตะนันทน์; rtgs: Nitchari Wisamittanan), (born March 31, 1984) is a Thaiactress and martial artist. She specialises in Taekwondo. She is credited as Yanin Mitananda in Chocolate.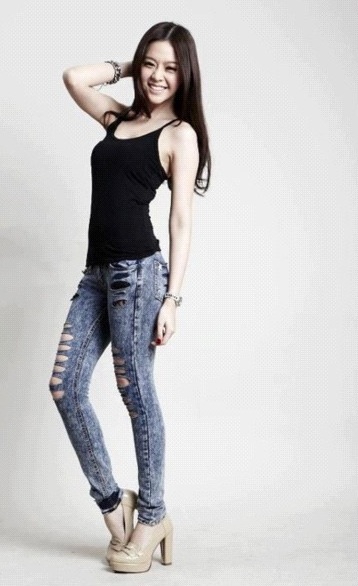 Ice Preechaya Pongthananikorn is a popular Thai actress and model. Born on February 14, 1990, Ice rose to fame after starring in the hit movie "ATM: Er Rak Error" with Ter Chantavit Dhanasevi. She also starred in the popular series "Opas the Series Season 1" and "Opas the Series Season 2" and will star in the upcoming movie "I'm Fine, Thank You, Love You" with Sunny Suwanmethanon. The stunning beauty has become a popular endorsements model as well.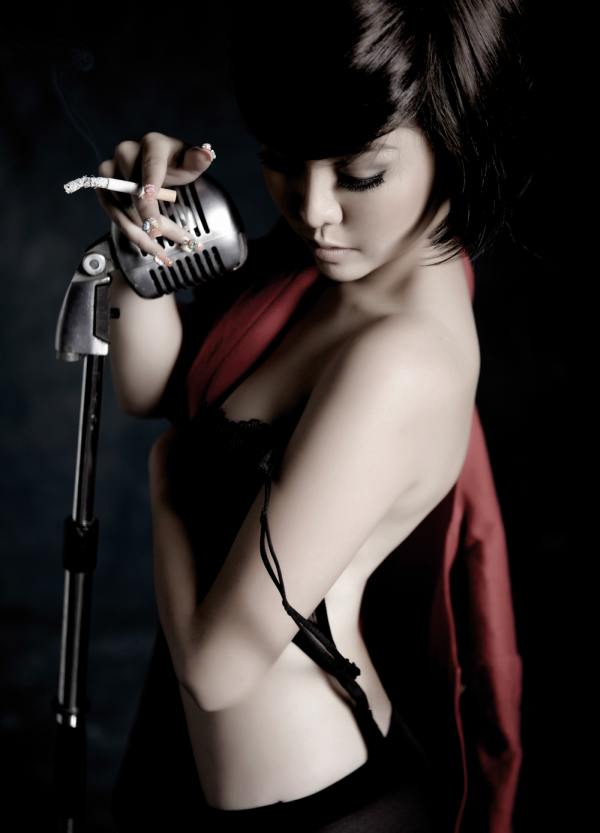 Worawan Robart
Shape : 32-24-34
A'Lure Magazine Vol. 23

Profile
Name: Pataratida Patcharawirapong
Nickname: TangMo or just Mo
Profession: Actress, Model / Singer
Date of birth: September 13, 2527 B. E.(1984)
Height: 168 cm
Weight: 47 kg
Star sign: Virgo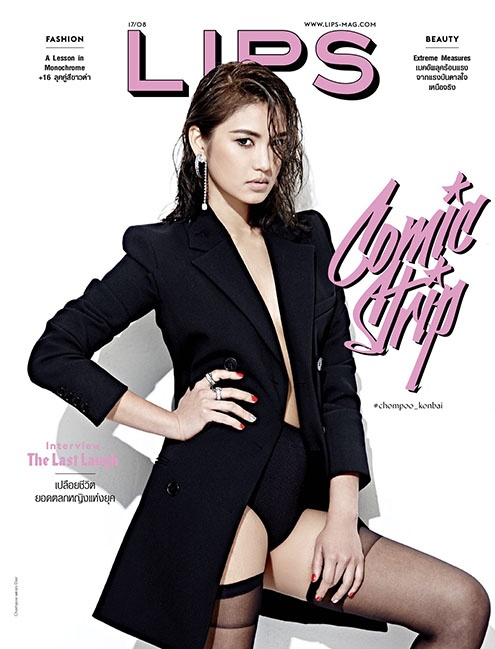 Chompoo Konbai featured in LIPS Magazine  vol. 17 no. 8 October 2015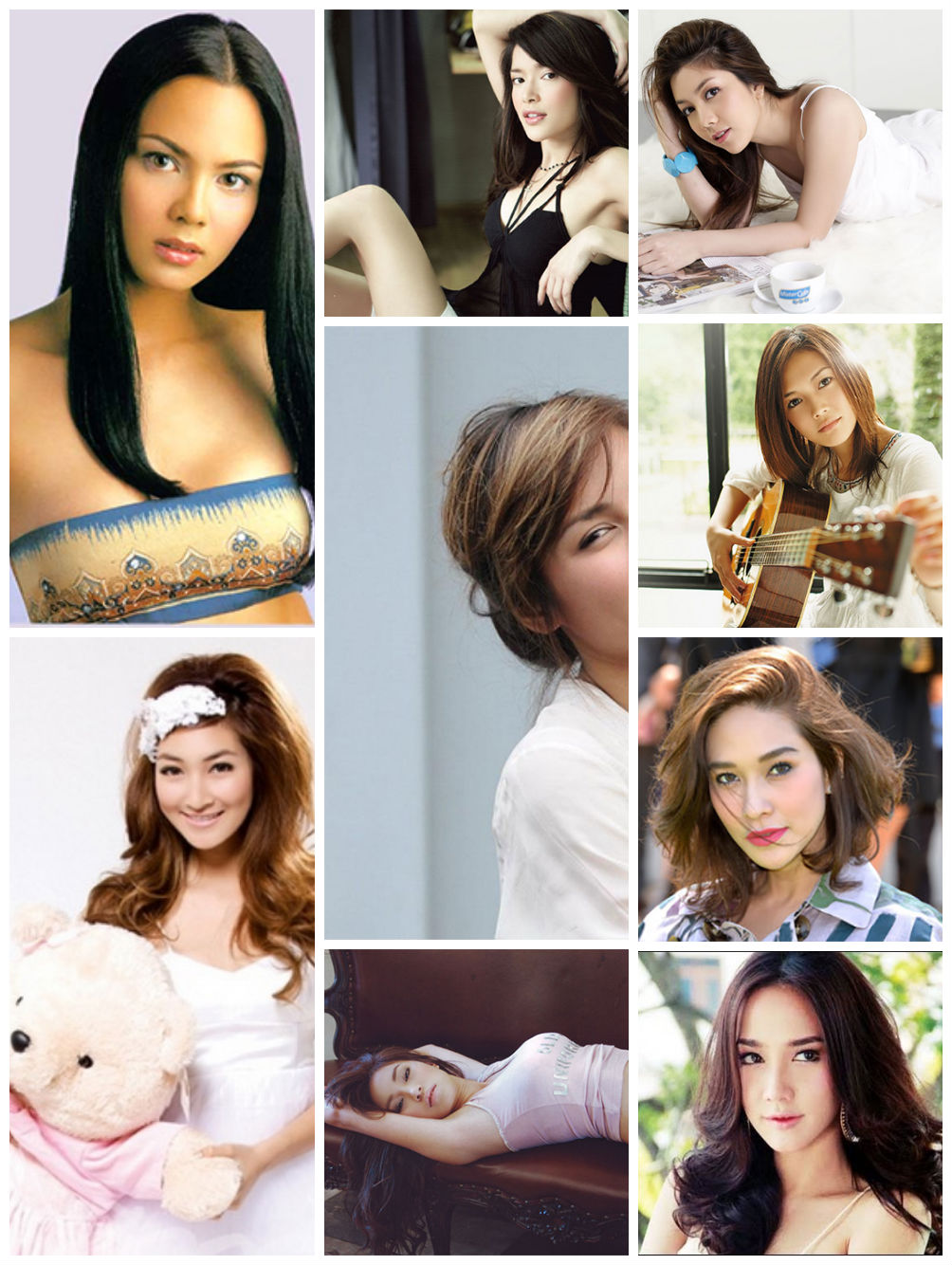 Thailand is one of the countries which is best known for having so many beautiful people. At the same time, the whole entertainment industry of this country seems to be quite big, especially the aspect of Thai drama. Many Thai people absolutely like watching drama as their daily life activity. And, this demands a lot of talented movie stars. As a result, many of them emerge to be the top ones. However, in terms of beauty, Thailand has also had so many charming and attractive faces which are often seen in the movies, the modeling stages or the TV shows. And, those top 10 most beautiful Thai women in this 2015 many people would agree are: