You are currently browsing SER's articles.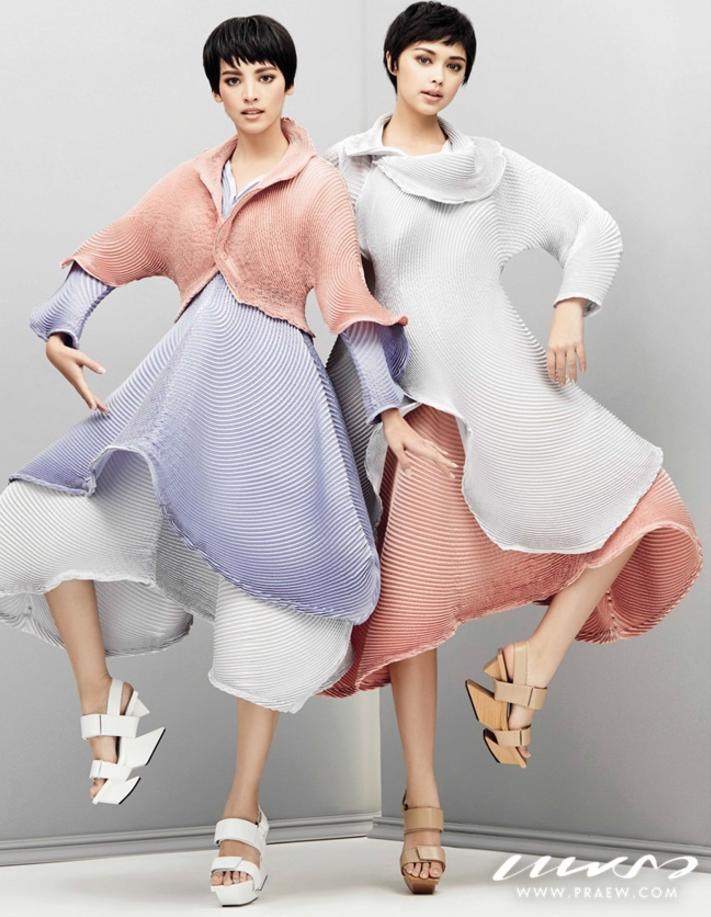 Nychaa Nuttanicha & Patricia Good featured @ Covers 2017 PRAEW Magazine :Issue 908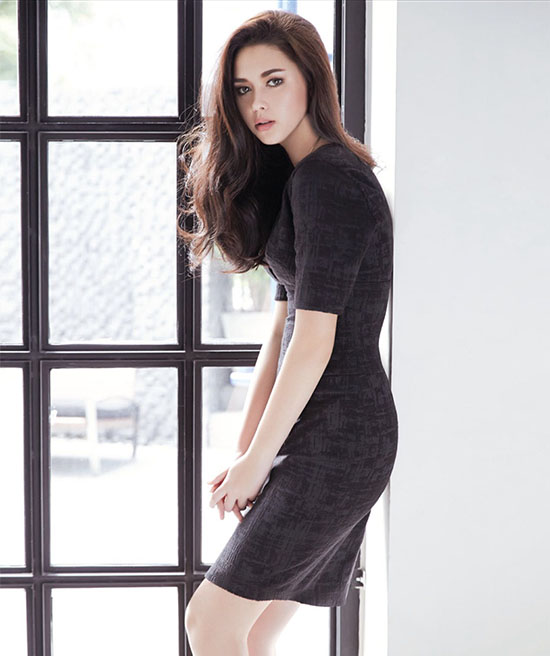 Patricia Tanchanok Good @ Fashion Review March 2015 Read the rest of this entry »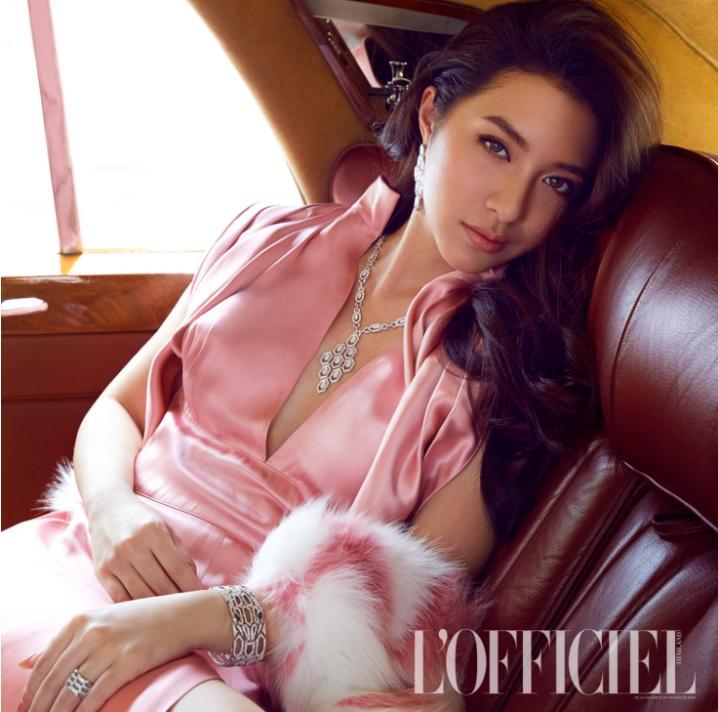 Nittha Jirayungyurn (Thai: นิษฐา จิรยั่งยืน; born 21 September 1990) or nickname Mew (มิว) is a Thai Actress[1] who signed under Channel 3 Thailand. Her first drama is Khun Chai Pawornruj as Tanying Wanrasa and she was paired with Tanawat Wattanaputi. Until now she had acted in several dramas for Channel 3 Thailand. She won an OK! award in 2014.[2]
She was born on 21 September 1990 in Bangkok, Thailand. She went to Sacred Heart School during her primary school days and went to St Joseph School on her high school days. She had graduated from Srinakharinwirot University majored in Fashion design. In 2016 she starred her first movie titled One Day paired with Chantavit Dhanasevi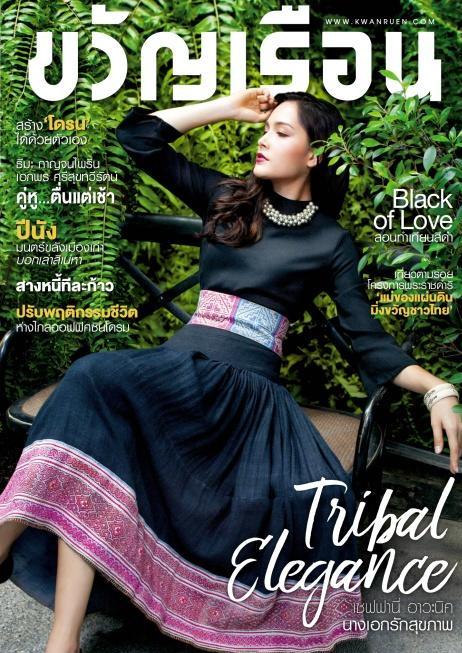 Cat Stephany Auernig is a Thai actress and model. She received her education at Mohiol University (MUIC) in IC Biological Science. In 2009, she won Miss Thailand.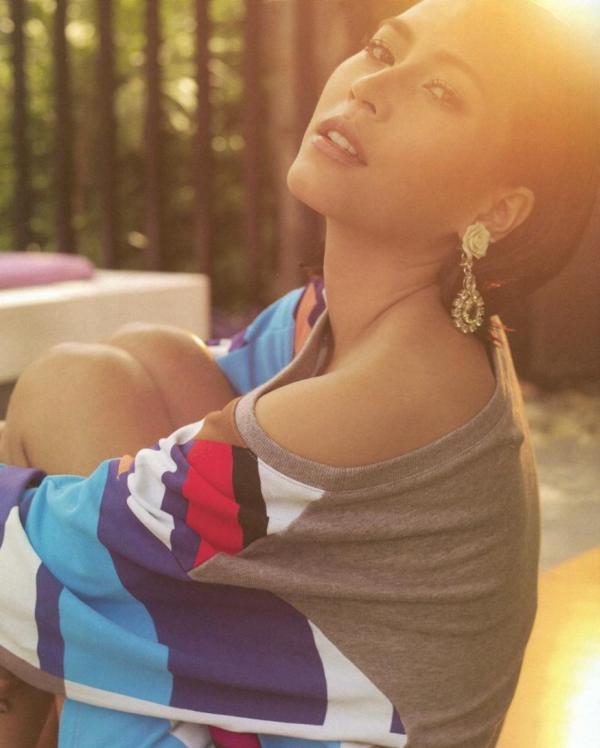 Various photos from different well known magazines of cute thai model Warattaya Nilkuha !
Tags: Warattaya Nilkuha jui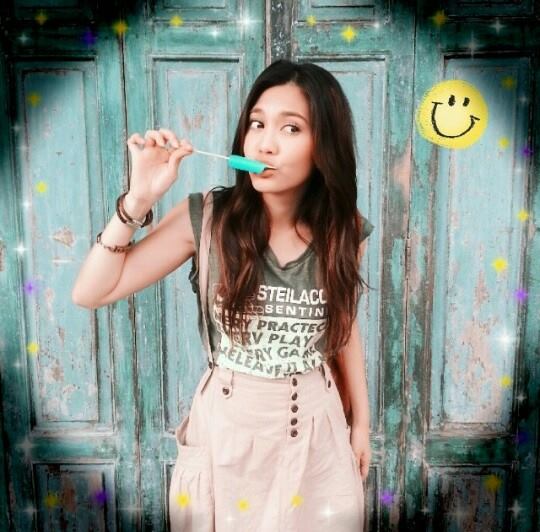 Worakarn Rojjanawat is a multi-talented artist from Thailand. Not only does she sings beautifully but is also a very talented actress. She has starred in several lakorns.
Read the rest of this entry »
Tags: beautiful thai girls, thai model, thai models, Worakarn Rojjanawa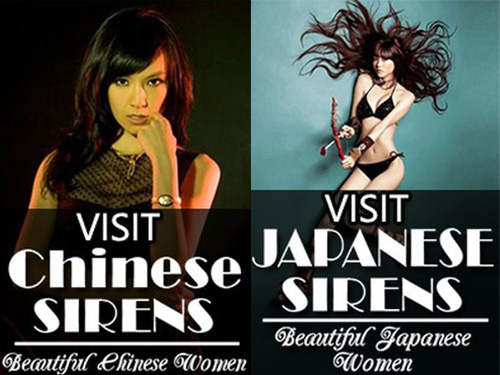 Hi there .
We remind you that , if u wanna see more cute models , u can check our other 2 website :
They are 2 entertainment blogs dedicated to bringing you the hottest picture ,news and models from Japan and China. We update daily, featuring photos of japanese and chinese models.
Enjoy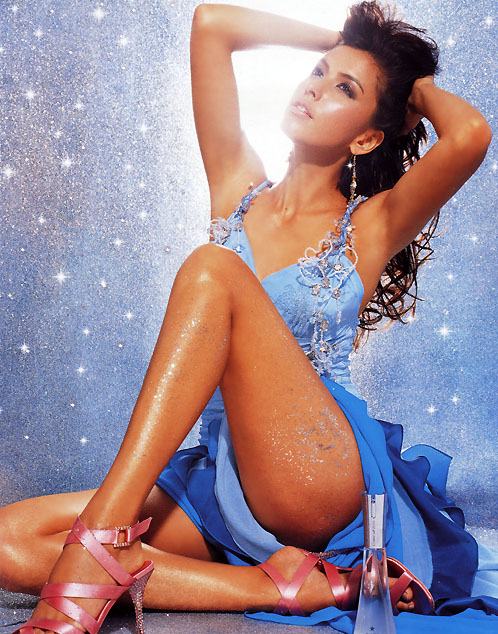 Sweet girl Sririta "Rita" Jensen is back with a new photoshoot . She is dressed in a beautiful long blue dress that looks sexy on her . Enjoy
Sririta "Rita" Jensen , born 27 October 1981 in Thailand, is a Danish-Thai model and actress.
Tags: beautiful thai girls, Sririta "Rita" Jensen, thai actress, thai beautiful woman, thai model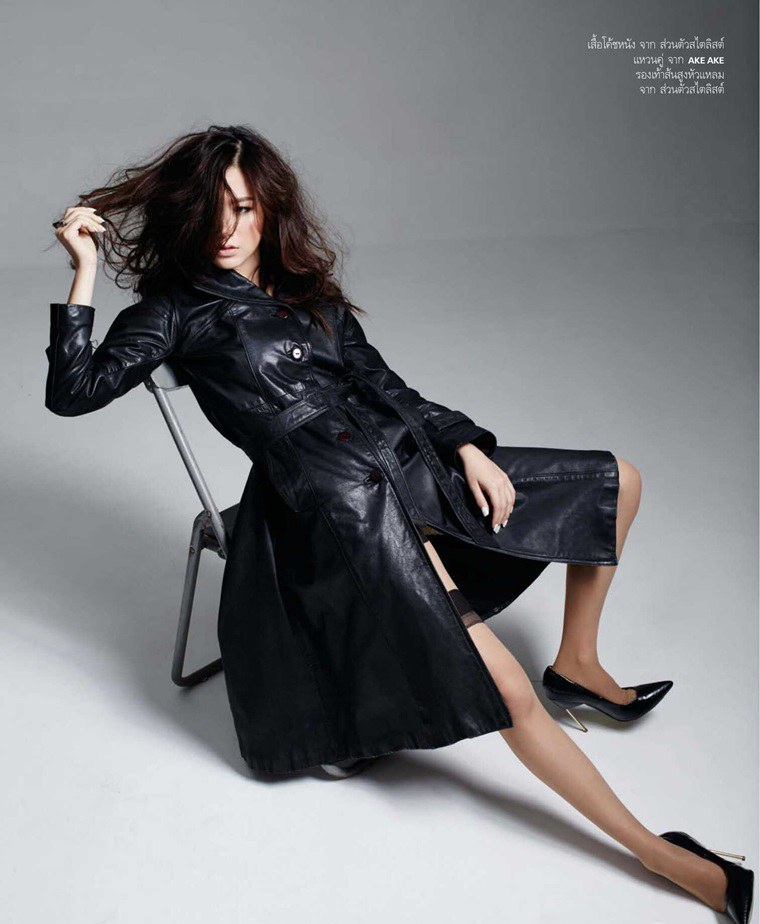 Pimchanok Luevisadpaibul (Thai: พิมพ์ชนก ลือวิเศษไพบูลย์; RTGS: Phimchanok Luewisetphaibun; Thai pronunciation: [pʰimʨʰánók lɯːwísèːtpʰajbuːn]; born September 30, 1992 in Thailand), or nickname Baifern (Thai: ใบเฟิร์น; lit. "Fern Leaf"), is a Thai actress and model. She is best known in her lead role as Nam in the sleeper hit First Love with Mario Maurer.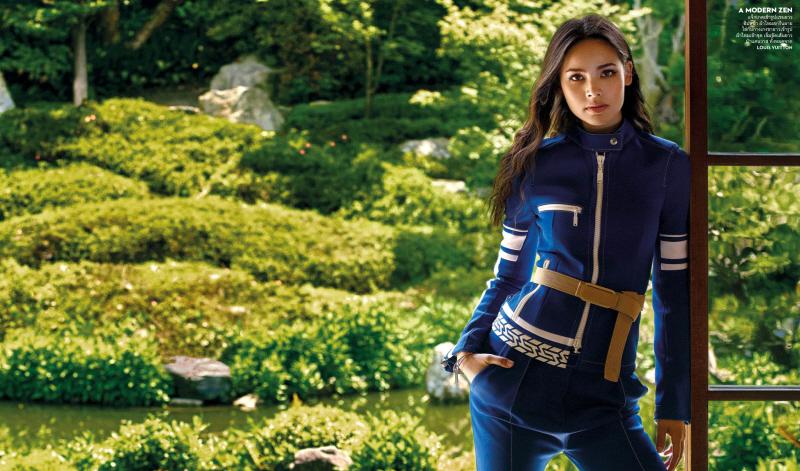 Yaya Urassaya Sperbund, the half Thai/Norwegian actress is the hottest breaking star at the moment. She entered the industry in 2008 but it wasn't until 2010 where she gained immense popularity and created a name for herself with her portrayal of the fearless, daring, Jeed in Duang Jai Akkanee. Her acting and pairing with co-star Nadech Kugimiya captured so many fans across the country where the two are now one of the most popular koo kwans of this generation. Before, Yaya could only speak 30 % of the Thai language because she attended international school since childhood and most of her friends are American. After being discovered by infamous P'Tue and signing a contract with channel 3, Yaya motivated herself to learn the language and had a special teacher to tutor her at home. Until today, she still remains to be the darling and beloved actress of media and lakorn viewers.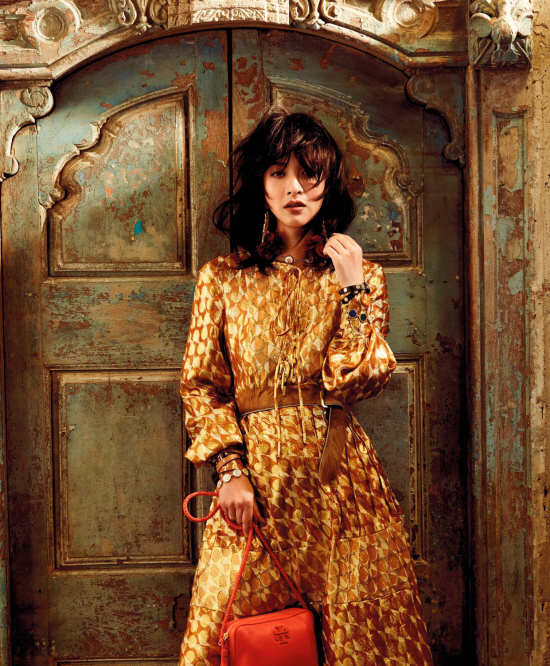 Today we have a nice girls selection . Preem Ranida , Taew Natapohn , Mew Nittha are 3 beautiful thai models that were featured recently in International modeling magazines and we have some great pictures to share with you today . Enjoy !
Tags: thai models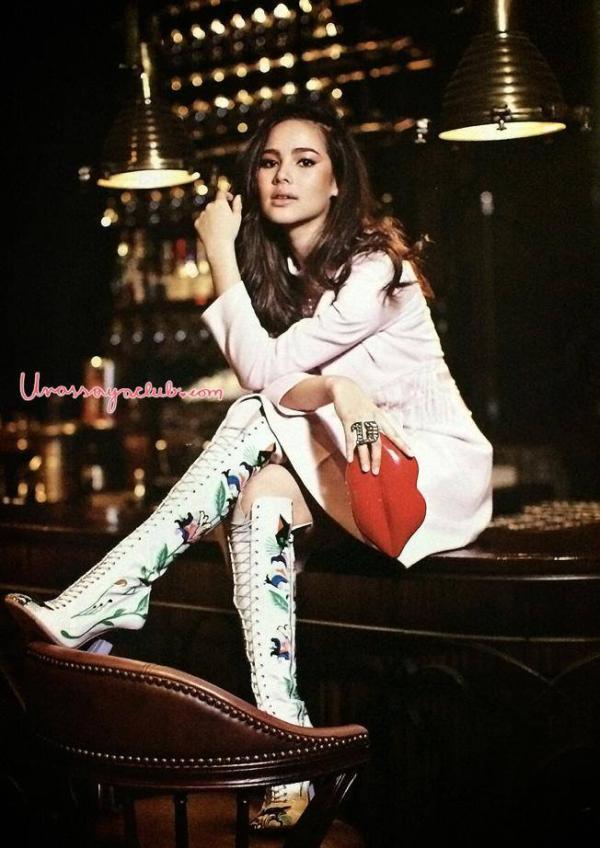 Superstar Urassya 'Yaya" Sperbund recently graced Hotel Muse Bangkok where she had a fashion shoot at the hotel's bar and restaurants, Medici Kitchen & Bar. The shooting is for OK! magazine – A spring & summer collection 2014 in concept of "Glam Girl Next Door", issue 220 in March 2014.
Tags: thai actress, Yaya Urassaya