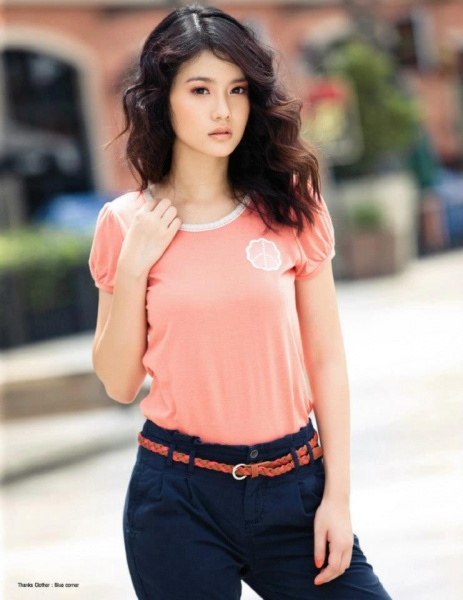 Chanidapa Pongsilpipat, ( born July 15, 1988) in Thailand, is a Thai actress, model and presenter. She is best known for her role in the 2007 film, The Love of Siam as Donut. Now she is with Channel 3 and has starred in many TV series with the TV channel since 2013. Her nickname is Best. Her other nickname known by Chinese fans is Xiaobu
Best's original name was Aticha Pongsilpipat. She entered entertainment business after winning a skin competition by Babi Mild. She then has many fashion shots with various woman and fashion magazines, TV commercials, music videos before moving to films and TV series.
In her first film, The Love of Siam (Kak Haeng Siam, รักแห่งสยาม), she appeared as one of the four main actors promoted on the film's poster. She starred as "Donut", girlfriend of "Tong", one of the two leading actors. The film won many Thailand film awards for movie showing in the year 2005.
She then signed with Exact, the television arm of GMM Grammy, during 2007—2012 and starred in several of Exact TV series (lakorn) aired on Channel 5. She changed her name to Chanidapa in this period.[6] When the contract expired, she refused to renew contract with Exact, citing the desired to be able to freely accepting various works including advertisements and events since she had already graduated and became available 7 days a week.
She went on to became freelance actress, starred in a Channel 9 drama "Sao Noi", and Channel 3 drama "Phu Dee Isan" which is her first villain role. She then had comedy-villain role in her next Channel 3 drama "Ruen Ritsaya". After a few TV series with Channel 3, she then signed acting contract with the channel mid-2014.