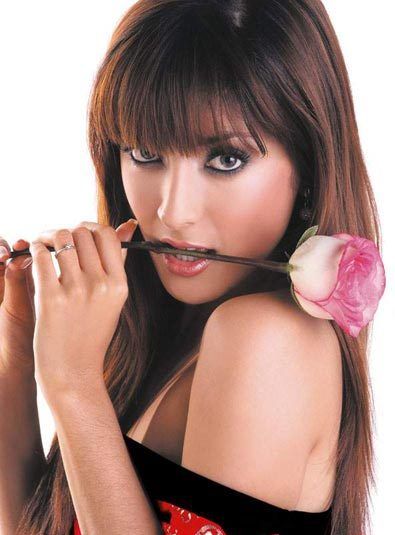 Sawika Chaiyadech ( born 19 June 1986), who goes by the nickname "Pinky", is a Thai soap actress. She stars in Dao Pra Sook and Nong Miew Kearl Petch (with Siwat Chotcharin).
Savika has two elder brothers, one of which was in her first childhood lakorn. She has been in the entertainment business since she was around 8 years old, first seen in a Sony Trinitron commercial, appearing with an ape/gorilla.
Savika rose to fame in her teenage years when she starred with Veerapaph Suparbpaiboon, a Thai actor. They were in an action filled adventure lakorn, Angor-2. Savika portrayed a Princess who was cursed by a sorcerer. She is also working in Indian films. She appeared in a Tamil film Markandeyan  and is currently playing the female lead in a Telugu film opposite the popular star Sumanth. This film is released on 24th january 2014.
Profile:
Name: Savika Chaiyadej
Nickname: Pinky / Nong Khon
Profession: Actress / Singer / Model
Date of birth: June 19, 1986
Birthplace: Bangkok, Thailand
Height: 171 CM
Languages: Thai, English, & Tamil
Star sign: Gemini
Blood type: A
Marital Status: Single
Hobbies: Singing
Colors: Pink, White & Black
Siblings: 2 Older Brothers
Best friend: Yardthip Rachapal & Bee Matika Atthakornsiripo
Favorite Daras: Mariah Carey, Nsync, Nat Myria Benedetti, & Jennifer Lopez
Favorite Singers: Mariah Carey & Beyonce
Education: Rangsit University
Tags: Sawika Chaiyadech, thai actress, thai model, thai singer