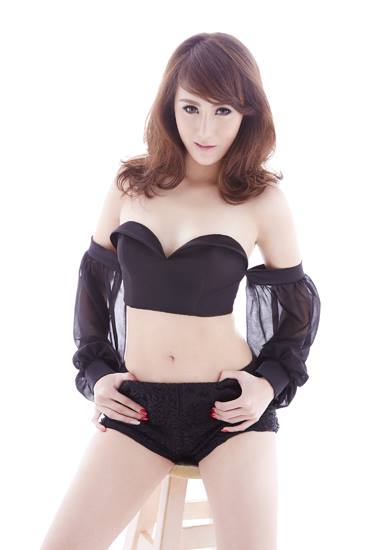 Kanya Rattanapetch was born November 2, 1989 in Thailand.She is a Thai model and actress. She is best known for her role in the 2007 film, The Love of Siam as Ying.
Kanya Rattanapetch was born in Bangkok, Thailand. She is currently studying at Bangkok University.
Her acting career started when she was 13 or 14 years old, and she was seen first in 2005 Thai Horror Film Scared(Rab Nong Sayong Kwan) as Tarn. Aside from acting she was also in the field of modeling. She did two more films Mor.8  in 2006 and Sick Nurses in 2007, She rise to fame when she played the martyr girl named 'Ying' in the most acclaimed Thai film Love of Siam (Rak Haeng Sayam).
The year after she started getting supporting roles for TV Series / Lakorn from 3 major TV Station in Thailand. She was first cast in Ch.5's Sitcom Ruk Rhythm. After the sitcom she was cast at ch.3′ Lakorn 'Ruk Sorn Kaen', then 2009, she got a role as Noodee in a Lakorn titled 'Mea Luang' in ch.7 (Ch.3's rival network). After that series Kanya is back at ch.3 for 'Sapai Glai Peun Tiang' which is currently airing in Thailand. She will be back in ch.7 for a Lakorn where she will play in a lead role. The tentative title of the said Lakorn is 'Coke E-Ling Hansa'.
In 2008, she made another movie titled 4 Romance[7] alongside her fellow cast in the Love of Siam, Mario Maurer and Witwisit Hiranyawongkul. The three actors were not actually seen in a same scene because they all have their lead roles in three different segments of the film. Witwisit is in the segment 'Dream', Mario in 'Kiss' and Kanya in segment 'Shy'.
Nickname: Loogtarn/Tarn
Height: 165cm
Tags: Kanya Rattanapetch, thai model