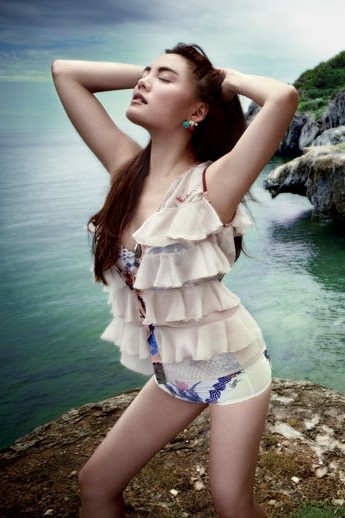 A mini update on Thai Actress Janie Tienphosuwan . Enjoy !
Janie Tienphosuwan is an American-born Thai actress and model.
Janie was born in Los Angeles,California. When her parents divorced she moved with her mother and sister back to Thailand. In Thailand she was selected to be in a music video and that's where her career started. Now she is the spokenswomen for Maybelline make-up in Thailand.
Profile:
Name: Janie Tienphosuwan
Nickname: Janie
Profession: Actress, Model
Date of birth: September 11, 1981
Birthplace: Los Angeles, CA
Height: 165 cm
Weight: 46 kg.
Siblings: First daughter with one little sister
Education: School of Communication Arts, Department of Advertising, Bangkok University
Star sign: Virgo
Marital Status: Married to Ae Chonsawat Asavahame
Favorite Food: Chocolate
Tags: beautiful thai girls, Janie Tienphosuwan, Janie Tienphosuwan - Thai Sirens, thai model, thai models, thai singer