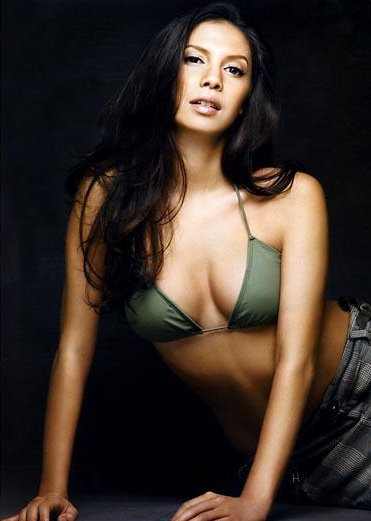 Michele Ronja Waagaard Born March 7, 1980 is a Norwegian/Thai model, pop star and radio host. In 1995 she won the title as Model of the Year for the Thai teen magazine The Boy.

Michele studied at Bangkok Patana School. She has appeared in music videos for stars such as Bird Thongchai McIntyre, Raptor, Fly, U.H.T, Maew Jerasak and several more. In 1996 she landed a record deal with Grammy Entertainment in Thailand. Michele and 7 other teenagers released the teen friendly album Teen 8 Grade A.
Michele became a full-time catwalk model. In 2002 Michele became a VJ for MTV Thailand. She hosted MTV POP with Rowena Kennett and MTV ROCK. Michele moved to Los Angeles to attend the Lee Strasberg Institute. Michele moved back to her birth country Norway in 2005. There she hosted and produced a daily music show SVISJ SHOW for the national broadcasting network NRK as well as also she went to film and TV broadcasting school
On December 14 and 15 2008, Michele hosted the fourth annual GBOB Challenge (the Global Battle Of The Bands World Finals) in central London.
Michele now works at the radio station Wave fm 88 in Bangkok. Hosting the morning show and weekend show. She also ventured into writing and photography and doing freelance photography on the side.
Height:173 cm
Weight:50 kg
Tags: Michele Waagaard, thai models