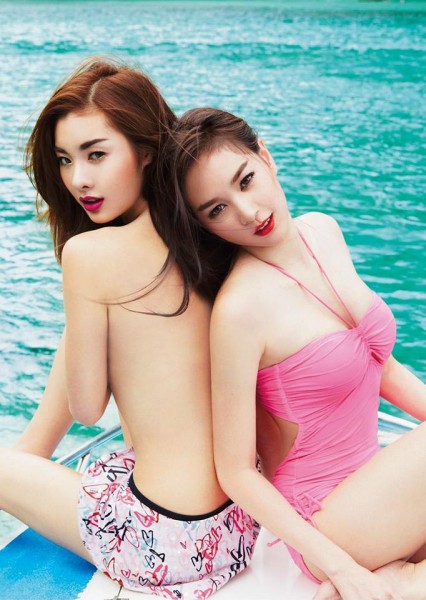 Four-Mod (โฟร์-มด) is a Thai pop duo consisting of two girls, Four and Mod, formed in 2005.
In 2004, Four Mod released their debut single/song "Hai Jai Pen Tur", which stayed at number one for several weeks, ensuring their debut success. Since then, they have been releasing a string of consecutive number one hits.
Their debut single "Hai Jai Pen Tur" was a success.Their second single, "Love Love", was even more successful, debuting at number one and staying atop for various weeks, and the album had similar success. Their third single, "Dek Mee Ban Haa," was just as successful, and they released a third album, a mini album titled Woo!.
In 2012, Mod joined popular project group Seven Days as part of its second generation members.
Four (Sakolrat Woraurai) & Mod (Napapat Wattanakamolwut)
Tags: Four-Mod โฟร์-มด