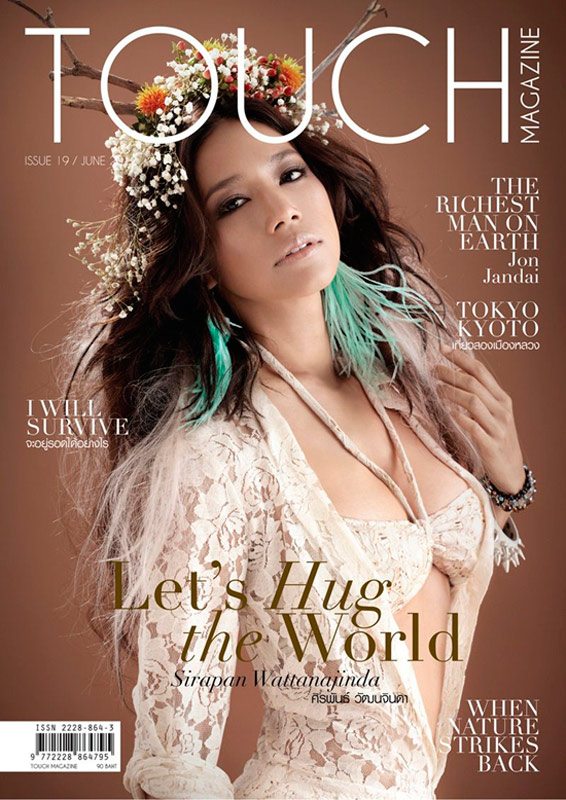 Veteran actress Noon Sirapan recently modelled for June's issue of Touch Magazine. She has been recognized once again for her talent and hard work with her leading antagonist role as 'Paeng' in Buang lakorn, which just ended two days ago.
This set of photoshoot has reflected Noon's love for nature. She and her boyfriend, Top Pipat, are very creative and artistic. I once read about Top selling recycled products such as bags that were made out of unwanted advertising posters found on streets, with Noon's help. The always eco-related fairs. Both of them are so honourable!

Apart from acting career, Noon currently has her own salt spa products on sale, with beautiful packages designed by her. I'm really hoping to see her on-screen with new lakorns (with good role, plot, and production) soon!