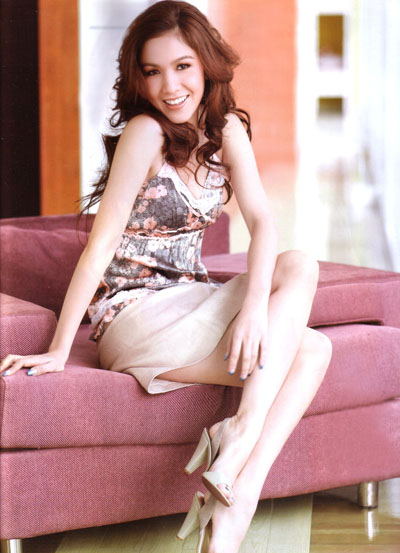 Suvanant Kongying ( born July 22, 1978, in Bangkok), also known by her nickname Kob , is a Thai actress. She was the lead actress in many Thai lakorns in the 1990s-2000s. She has appeared in several lakorns (dramas), including Dao pra sook with Sornram Teppitak, in which she played Dao, the main character. She has been voted people's choice winner for top actress for many years. She's considered Thailand's most famous actress and her leading lakorn partner is Sornram Teppitak.

Suvanant was born in Sirirat Hospital, and lived with her grandmother at Chachoengsao when she was a baby. She moved to Bangkok with her family when she was three to four years old. Her father, Amnuay Kongying (d. November 2001), was a teacher, and her mother, Ubonrat Kongying, works at the ministry of Agriculture and Cooperative. She also have a younger brother name Apisith Golf Kongying. Suvanant began acting from a very young age.
In 2003 a Cambodian tabloid reported that Suvanant Kongying made a speech claiming that Angkor Wat belonged to Thailand, the allegation which was later found to be groundless. This prompted the 2003 Phnom Penh riots, in which the Thai embassy in Cambodia was destroyed.
Suvanant is also known for co-hosting the famous show Jun pun dao with Nattawut Skidjai.
 Profile:
Name: Suvanant Kongying
Nickname: Kob
Profession: Actress
Date of birth: July 22, 1978
Birthplace: Thailand
Height: 167 cm
Weight: 46 kg
Sibling: 2 (1 Younger brother)
Status: Married to Brook Danuporn Punnakun & 1 daughter named Punnada
Best friend: Sornram Tappituk (Num) & Kunchai Kumnerdploy (Num)
Sport: Ice Skating, Swimming, Badminton
University: Rangsit University
Major: Advertising
Tags: beautiful thai girls, Suvanant Kongying, thai actress, thai model, thai models