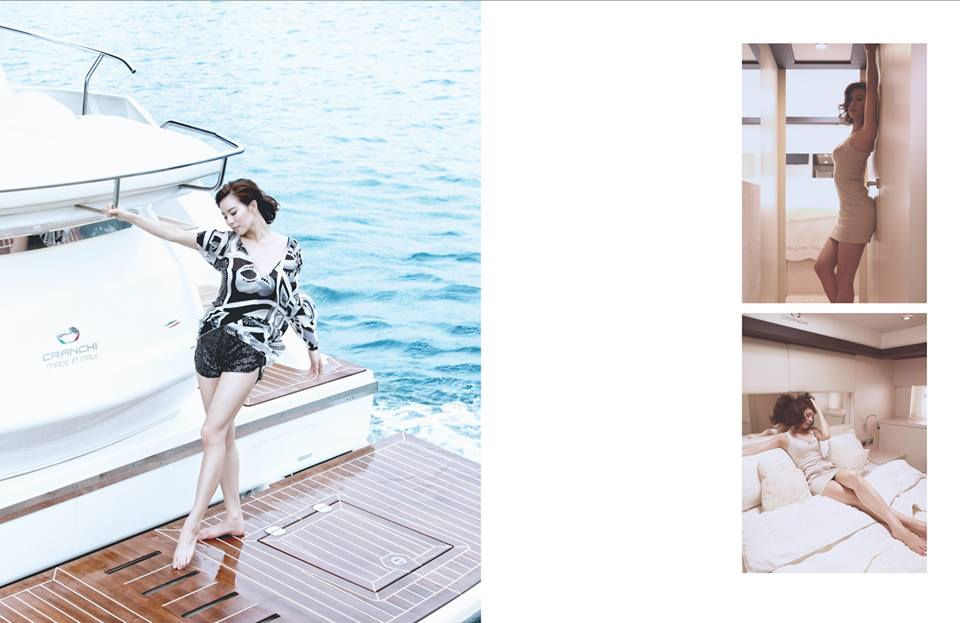 Cirin Horwang featured in FOC MAgazine 2015 . Enjoy !
Cirin Horwang (Thai: ศิริน หอวัง) known as Cris Horwang (คริส หอวัง) is a Thai actress, singer, DJ, ballet teacher and model. In 2010, She had the lead role in Bangkok Traffic Love Story which is a romantic comedy film.
Cris was born on July 5, 1980 in Bangkok, Thailand. She graduated from Walnut hill Performance Arts School Boston, USA, and the California Institute of Arts LA in advanced ballet, USA. Her parents decided to let her study aboard after the 1997 economic crisis. She has one sister named Ploy Horwang, who is a young former singer of the band Project H. Cris started in the entertainment industry at the age of 14 in advertising. Her biggest role was in Bangkok Traffic Love Story, which earned more than 100 million baht and the film won severales awards. She also is a DJ on Fat Radio and teaches ballet at International School Bangkok (ISB)
Cris entered the Thai entertainment business after came back from USA in 7 years. She and Koy Rachawin were invited by Ploy Horwang to record her voice and be a DJ on 104.5 Fat radio which was her first job. Cris got other jobs as a magazine model, presenter, and singer. The producer, Tom Yutthalerd convinced her to take a role in the romantic comedy movie " E-Tim tai nae " as "Ma Khin". In later years, Cris was chosen to play as " Meai-Li " in Bangkok Traffic Love Story with the well known Thai actor Ken Theeradej.
Tags: Cirin Horwang