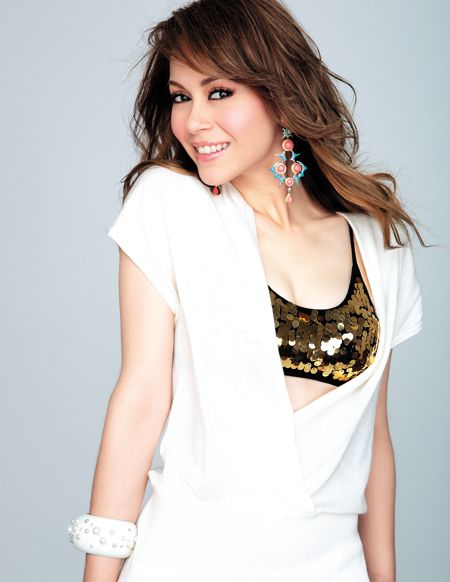 Myria Alexandra Benedetti (Thai: มีเรีย เบนเนเด็ตตี้) (born February 6, 1975) is a Thai singer, actress, model, and MC.
Myria Alexandra Benedetti, nicknamed Nat, is the only child of her Swiss father of Italian descent and Thai mother. Although she started out as an actress at an early age and still acts in many Thai dramas, movies, and stage productions, she is best known as a talented singer. She also used to host a talk show called Anne-Nat Unlimited with her best friend, actress Anne Thongprasom.
Benedetti was first recognized for her singing abilities when she performed as a guest in Bird Thongchai's Yahk Hen Taung Fah Pen Yang Nai Fun Concert. Soon after this, she was given the opportunity to record a soundtrack for a drama she was starring in (Keu Hatata Kraung Pipop (Thai: คือหัตถาครองพิภพ)). She soon was offered a contract with GMM Grammy and was featured in the 6.2.12 special album with fellow Thai artists Christina Aguilar, Jay Jetrin, Mos Patiparn, Tata Young, and UHT. The following year, Benedetti released her first solo album (Nat Myria Benedetti).