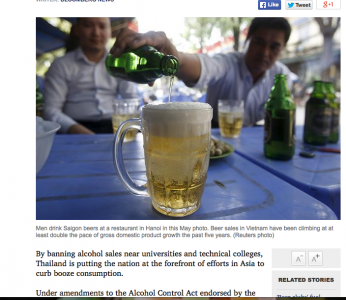 Big news on alcohol limits, mapping drought areas, and a new constitution are some of the agenda items for Thailand today….
It seems like Thailand continues to roll with the punches and take small bites out of corruption and crime where it can, with its most recent organizational moves to increase the limitations on drinking alcohol in certain areas, where alcohol has been misused in the past.  To help lead the new campaign against alcohol, these news bans have been put into effect on alcohol.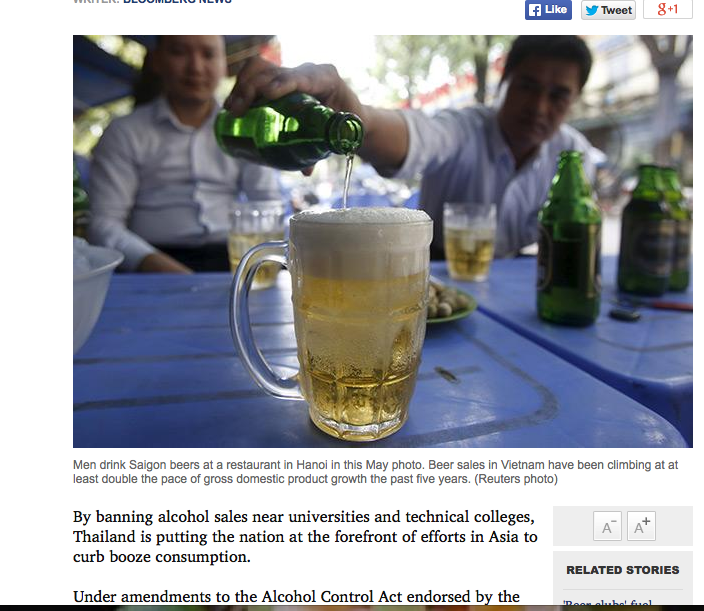 While the efforts stipulate that alcohol cannot be sold within a 300-yard premisis of an educational institution, the bigger idea is create awareness about excessive drinking, and that alcoholism can actually be very damaging to the individual, and lead to bad examples and judgement impairment.  Many students, and people who suffer from alcoholism do not notice the effects before it is too late, and end of leading themselves into paths of ruin.  These new rules may help curb the problem in the younger crowds who are often vulnerable to peer pressure during their early educational years, and may raise awareness against a new group of socially responsible students.
BUMBLE BEE PURCHASE GETS POSTPONED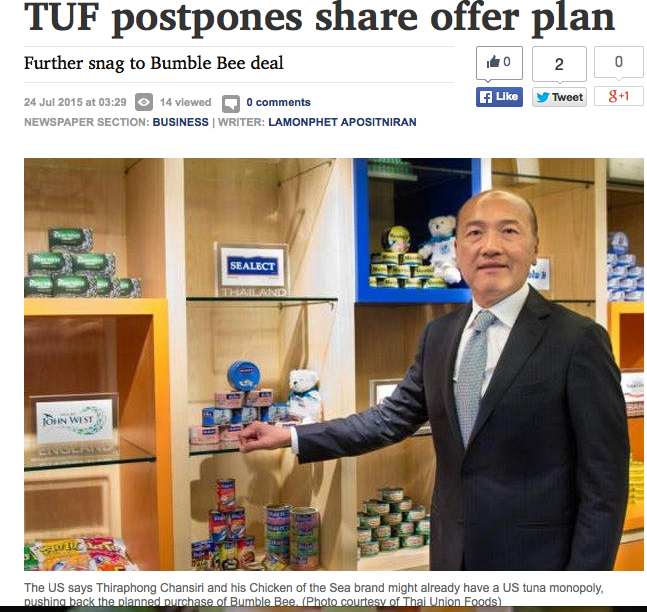 Chansiri and Chicken of The Sea may not be able to acquire Bumble Bee foods as quickly as they planned, making more waves among the food industry, especially the Tuna and Fish industry, which has been under increased scrutiny, scarcity, and pollution risks.
CLICK HERE FOR NEW CONSTITUTION NEWS
NOW BACK TO THE MODELS