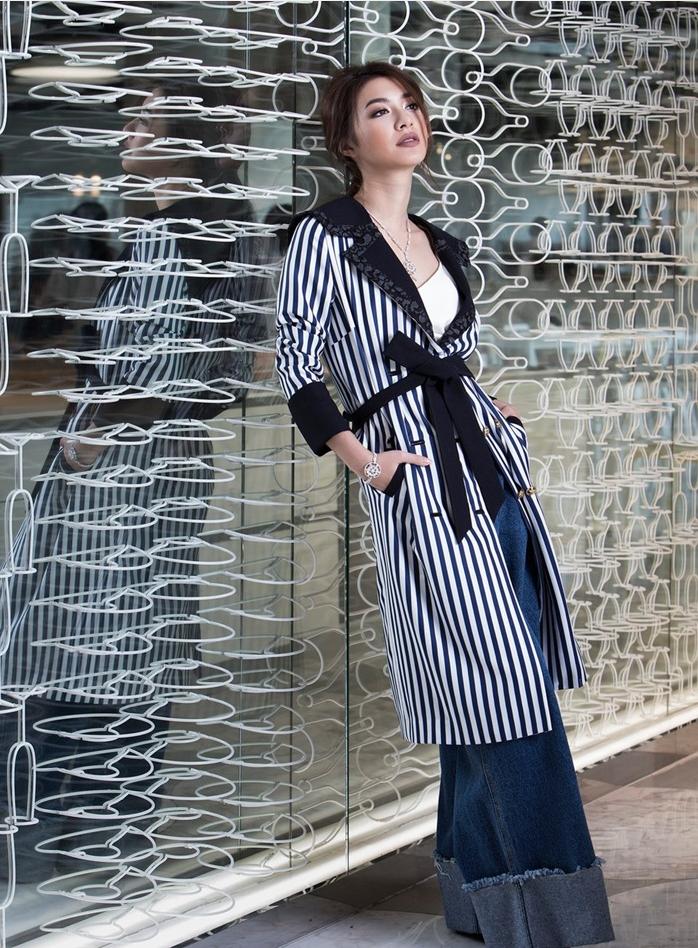 Mew Nittha first debut as Than Ying Wanrasa or Ying Taew in the Suparburoot Jutathep in Khun Chai Pawornruj under Channel 3 in the year of 2013.
Mew admitted that she did do eyelids surgery due to the fact that she had uneven eyelids.Before that, she used to use stickers to help but the result wasn't as pretty.
In 2016, Mew's got her first movie role with Ter Chuntawit Thanasewee in Fan Day, Fan Gan Kae Wan Diow.
Nittha Jirayungyurn (Thai: นิษฐา จิรยั่งยืน; born 21 September 1990) or nickname Mew (มิว) is a Thai Actress[1] who signed under Channel 3 Thailand. Her first drama is Khun Chai Pawornruj as Tanying Wanrasa and she was paired with Tanawat Wattanaputi. Until now she had acted in several dramas for Channel 3 Thailand. She won an OK! award in 2014.[2]
She was born on 21 September 1990 in Bangkok, Thailand. She went to Sacred Heart School during her primary school days and went to St Joseph School on her high school days. She had graduated from Srinakharinwirot University majored in Fashion design. In 2016 she starred her first movie titled One Day paired with Chantavit Dhanasevi