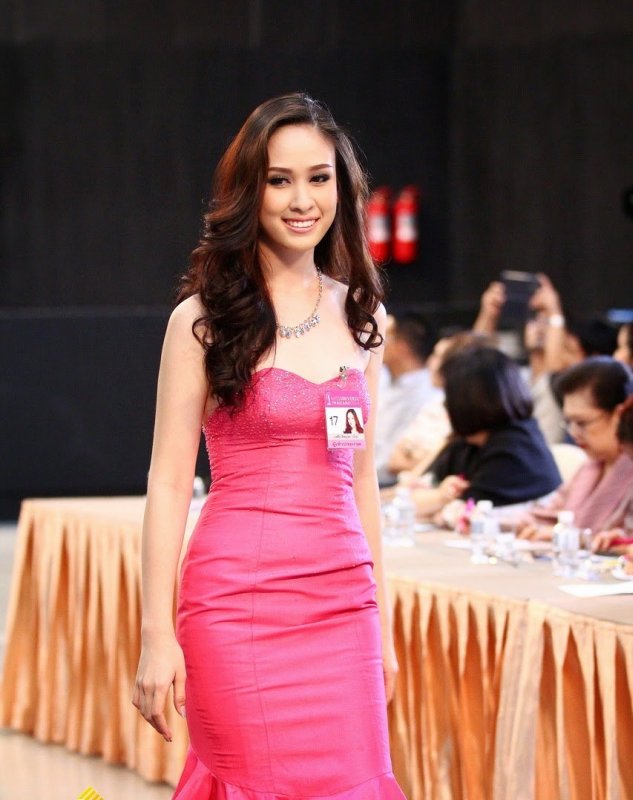 Weluree Ditsayabut (Thai: เวฬุรีย์ ดิษยบุตร), nickname Fai (Thai: ฝ้าย) (born February 6, 1992 in Tha Muang, Kanchanaburi) is a Thai beauty queen who currently holds the Miss Universe Thailand 2014 and will represent her country at Miss Universe 2014.
Weluree was born in Tha Muang, Kanchanaburi on February 6, 1992. She graduated from Visuttharangsi School in Kanchanaburi and she studied Faculty of Humanities, Kasetsart University.
Weluree was crowned Miss Universe Thailand 2014 represented Kanchanaburi on May 17, 2014 at Royal Paragon Hall, Siam Paragon in Bangkok, beating early bookie's favorite Pimbongkod Chankaew who finished 1st Runner-up in this event.
Weluree will now preparing for the Miss Universe 2014 pageant with more than 80 girls around the world. Miss Universe 2013, Gabriela Isler of Venezuela will crown the 2014 successor to cap the Donald Trump-backed international contest. Thailand's beauty contests over the past few years have been cited by various groups as being influenced form the beginning of contestant entry by influence from political and business interests. No investigative reporting has been carried out into the subject to date.
Profile
Name: Weluree Ditsayabut (เวฬุรีย์ ดิษยบุตร)
Nickname: Faii (ฝ้าย)
Profession: Actress/Host
Date of birth: February 6, 1992
Birthplace: Tha Muang, Kanchanaburi, Thailand
Height: 170cm
Weight: 54kg