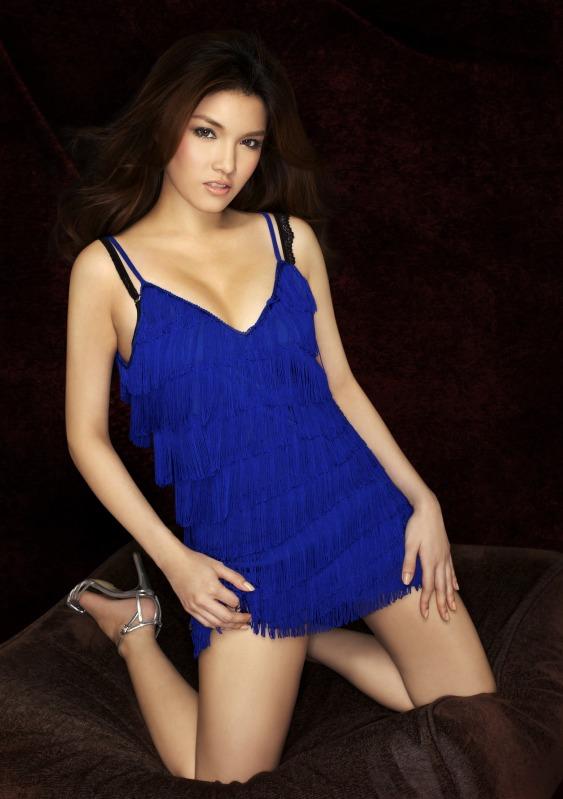 It's time to show some skin for sweet face leading actress "Nat" Avitra Sirasart after a phase of hibernation. Now the actress is dropping her innocent look to show sexy poses on the cover of a magazine. From the look of it, she does have some sex appeal. The latest Nat showed up to Nine Entertain 6th Year Anniversary. Her appearance stirred quite a commotion because she came dressing in a bright purple dress with her well endowed breasts fully pushed up in clear view! She stole the scene from All time sexy flasher like "Tuk Bongkotch" and "Kratae Supaksorn" by a foot ball field!
Sexy Thai girls – Nat Avitra.
She is a Thai actress.
Nickname Nat.
Real name Avitra Sirasart.
Nationality : Thai.
Country : Thailand.