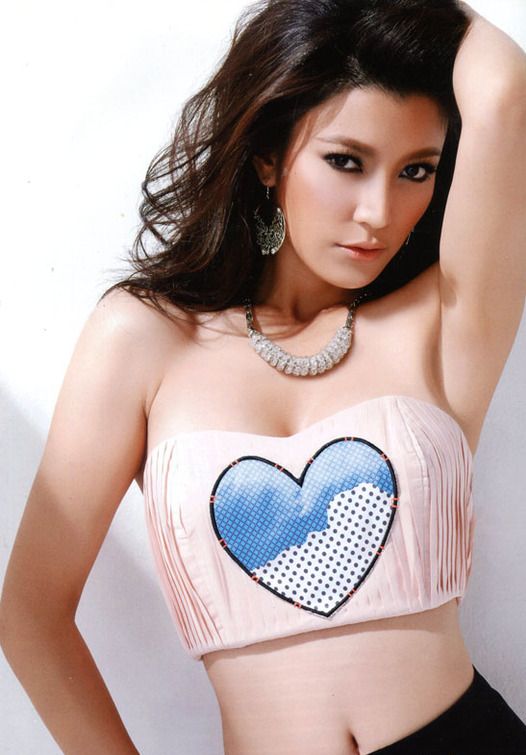 Morakot Aimee Kittisara  is a student, actress, model and host who won the Miss Thailand Universe pageant in 2004.
Biography:
Morakot Kittisara was born and raised in England to Thai parents.
She graduated with a Bachelor of Law degree [LL.B] from Brunel University in England after 5 attempts.
She is currently studying at Raffles Design Institute, the first international design school in Thailand.

Participation:
On March 27, 2004, Morakot Kittisara was crowned the fifth Miss Thailand Universe in Bangkok, Thailand.
She then went on to represent Thailand at the fifty-third Miss Universe pageant held in Centro de Convenciones CEMEXPO, Quito, Ecuador on June 1, 2004 but did not place. The pageant was won by Jennifer Hawkins of Australia.
Hosting:
Kittisara co-hosted a national costume competition in the Miss Universe 2005 pageant held in Thailand. The award was won by Miss Thailand Chananporn Rosjan.
Facts/Trivia:
Kittisara was the first Thai representative to the Miss Universe pageant who was born outside of Thailand.
Her first name 'Morakot' means Emerald.
Despite being born and raised in England, she is fluent in Thai.
On September 2009 Miss Thailand Universe 2004, Amy Morakot Kittisara appeared in FHM's 6th anniversary issue for the magazine's swim suit fashion.
Profile:
Name: Aimee Morakot Kittisara
Nickname: Amy or Aimee
Profession: Actress
Date of birth: Febuary 1, 1984
Birthplace: England
Height: 168cm
Marital Status: In a relationship
Best friend: Chompoo Araya A. Hargate
Education: Studying law at Brunel & Middlesex University
Tags: beautiful thai girls, Morakot Kittisara, thai actress, thai models