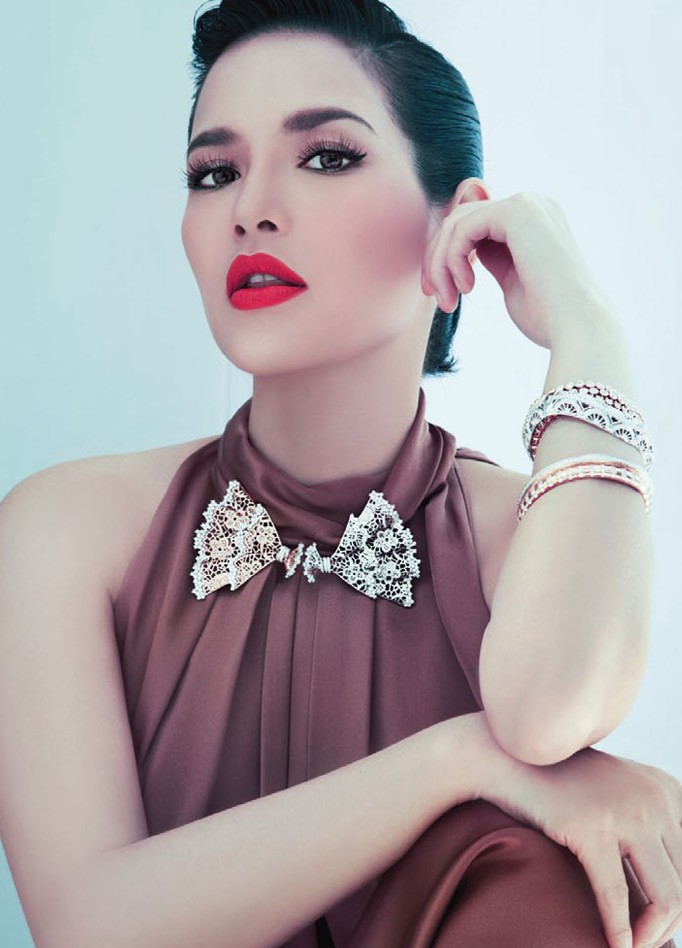 Phiyada Akkaraseranee (Thai: พิยดา อัครเศรณี) (also known as Aom Phiyada) (born June 17, 1975 in Bangkok, Thailand), is a Thai actress, model, and host. She is the second daughter of Pisarn Akarasenee, a well-known actor in and producer of various popular Thai TV series.
Aom graduated with a Bachelor of Science degree in education from the Srinakharinwirot University in Bangkok. She began her career as a model for commercials on TV in 1996. Her first drama as the leading actress was Torfun and Marwin produced by Exact co. Since then Aom has filmed many popular dramas such as "Torfun Gub Marwin" "Keb Pandin" "Ruk Kerd Nai Thaladsod" "Roy Leh Saneh Rai" "Mueng Dala" "Lued Kattiya" "Song Rao Nirundorn" "Huajai Chocolate" "Ruk Tur Took Wun" "BangRuk Soi 9" "Malai Sarm Chai"and so on. Aom gained a lot of popular and talent Awards including Best actress of Asian Television Awards. Meanwhile Aom also became a hot host of variety talk shows for Wan Warn Yang Wharn You and E-mouth since 2004.
Aom engaged to her boyfriend Art Sara Jutharattanakul on July 4, 2009. They were married in August 2009, and their wedding reception was held in October 2009. They have a daughter named Nava.
Tags: beautiful thai models, Piyada Akarasenee พิยดา อัครเศรณี, thai actress