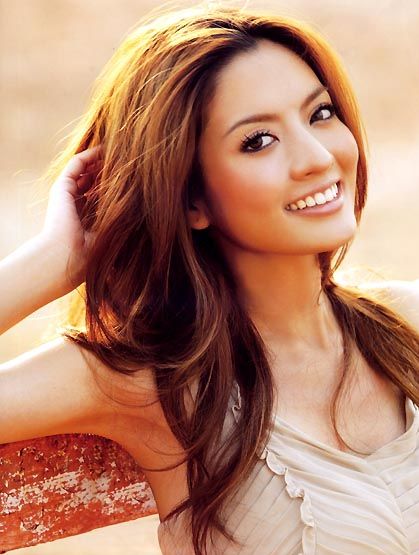 Taksaorn Paksukcharoen is Thai actress and model who has starred in several popular lakorns. She is especially well known for her roles in the 2008 version of Jam Loey Rak as well as the title role in the 2010 version of Wanida, which won best Foreign Series at the International Drama Festival in Tokyo. In 2012, she made news when she married a police officer, Songkran Taechanarong.
Profile:
Name: Taksaorn Paksukcharoen (Taksaorn Paksookjarin, Taksaorn Paksukcharern)
Nickname: Aff / App
Profession: Actress/Model
Date of birth: October 27, 1980
Birthplace: Thailand
Height: 5'4 (162 cm)
Weight: 45kg
Marital Status: Married to Songkran Techanarong
Hobbies: Fitness, Work out and Reading
Education:
Elementary: Patai Oodomseuksaa
Secondary: Rachineebon
Bacherlors degree: School of Communication Arts, Chulalongkorn University Masters degree at USA University.
Tags: Taksaorn Paksukcharoen, thai beautiful woman, thai model