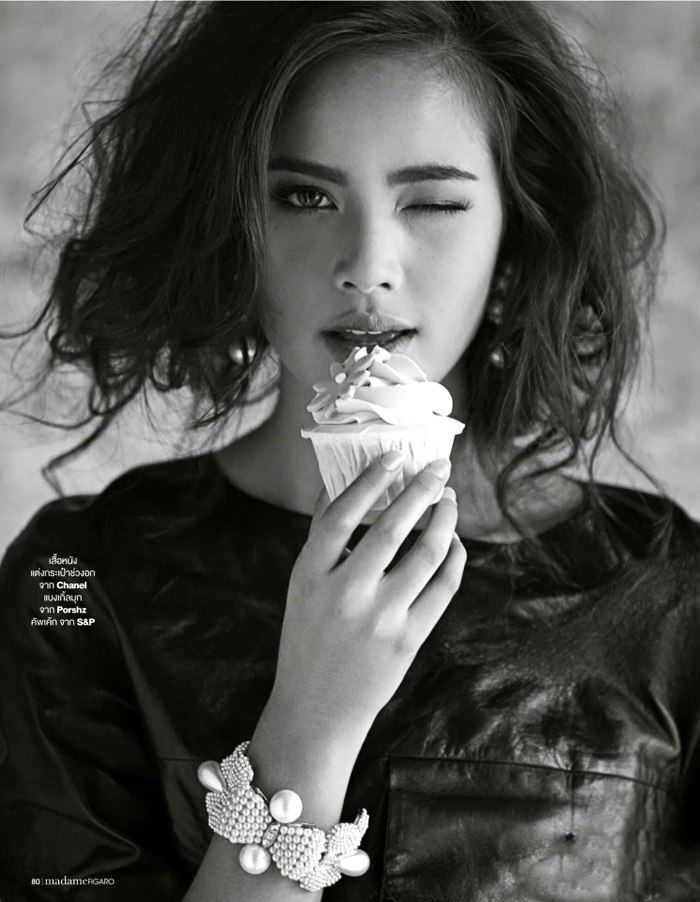 Thai/Norwegian sweetheart Yaya Urassaya Sperbund in Madame Figaro Thailand 10th Anniversary August '13'
Yaya Urassaya Sperbund, the half Thai/Norwegian actress is the hottest breaking star at the moment. She entered the industry in 2008 but it wasn't until 2010 where she gained immense popularity and created a name for herself with her portrayal of the fearless, daring, Jeed in Duang Jai Akkanee.
Her acting and pairing with co-star Nadech Kugimiya captured so many fans across the country where the two are now one of the most popular koo kwans of this generation. Before, Yaya could only speak 30 % of the Thai language because she attended international school since childhood and most of her friends are American. After being discovered by infamous P'Tue and signing a contract with channel 3, Yaya motivated herself to learn the language and had a special teacher to tutor her at home. Until today, she still remains to be the darling and beloved actress of media and lakorn viewers.
More photos : http://thai-sirens.com/yaya-urassaya-ii/
http://thai-sirens.com/yaya-urassaya/
Tags: thai actress, Yaya Urassaya